Post by bdrgonzo on Oct 11, 2014 3:34:29 GMT 10
Ok all, I have been a little quiet of late regarding my VT400. Been making a few changes over time and now I am proud to reveal what I have had done.
1st let's start with the hand area. From the original I swapped over to some chrome Kuryakyn products, this I showed off some time ago. However the chrome peeled off the levers after a few months and really pissed me off. I was looking at replacing my handle bars so colour choice was made easier. The chrome look was on the way out.
Off came all the chrome covers and leavers, to be handed to a friend for some work. All the chrome was sandblasted off and a nice matte black paint was sprayed on.
While this was being done the bike went into my mechanic. A day later it came out with some nice new black 14inch ape hangers. A new black braided brake line was installed. My electrical wiring run inside the handle bars and my clutch and throttle lines extended (had my mechanic swearing some as apparently this is not a quick job). New hand grips were also installed. The old revamped chrome covers and levers were then put back on. The chrome mirrors also came off and were replaced with some nice black teardrop ones, the vision from these are superb compared to the oval ones I removed.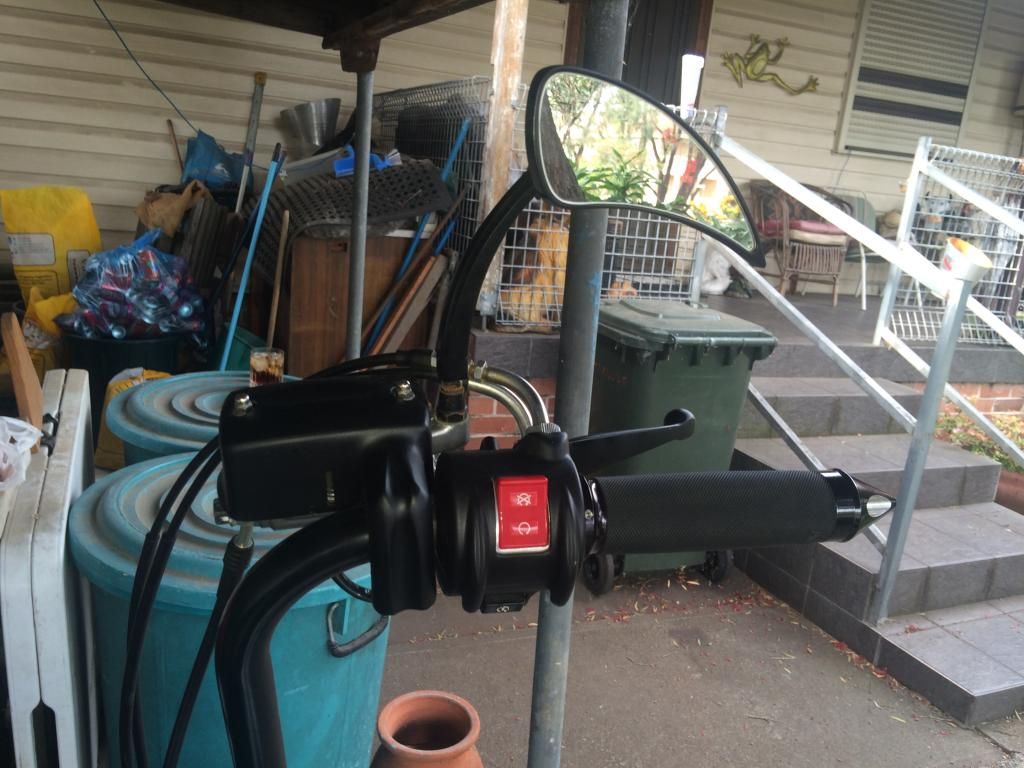 Now while the bike was in for the handle bar change, I had some 4 inch forward controls added. I am 6ft and was a little cramped on the shadow in its original form. With the bars and controls, I am more than comfy on my 2 wheel lounge chair. However looking down I did not like the look of the pegs. What to do?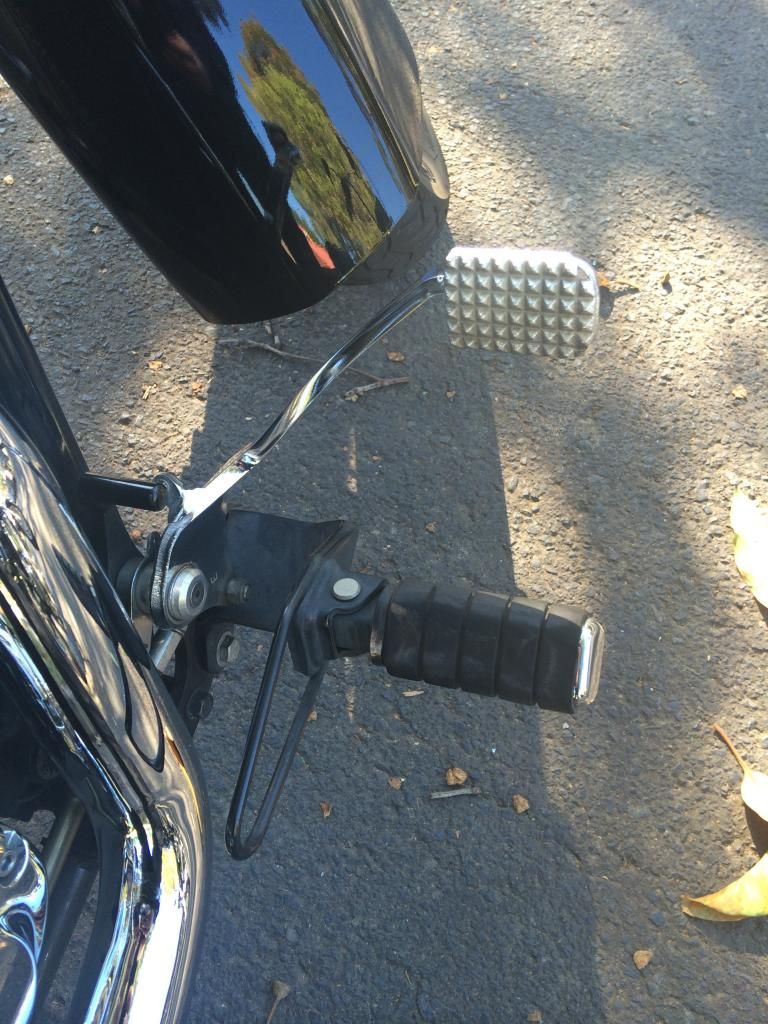 Time to change the pegs. So a pair of pegs to match the grips was in order. My mechanic fitted them. A little work with a file and some custom lathed spacers (nifty is my guy) and I had a new look.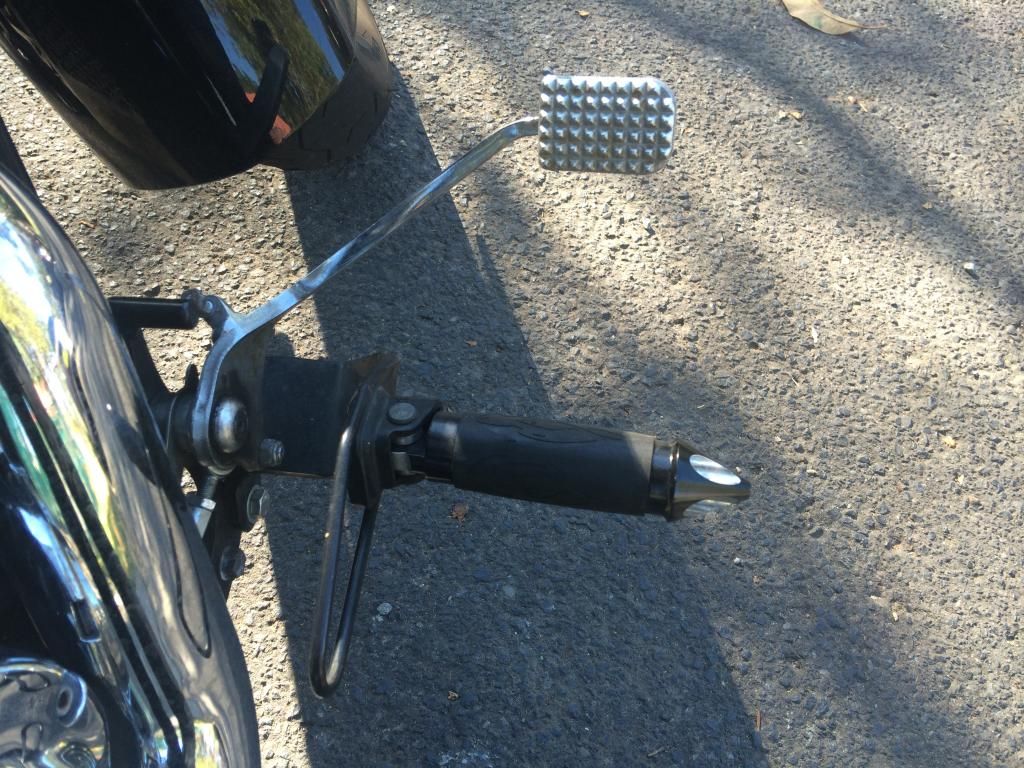 Now I had the ugly looking brake pedal irritating me. Honda really dropped the ball here I feel. It's as though they designed a nice looking bike, them slapped on a pedal found laying around the work shop as an after thought. A little hunt around the local wreckers and I came up with some 2nd hand pedals (gear and brake), off to my mechanic again for his handy work. The brake pedal pad was cut off and the arm reshaped. A hole was drilled and thread tapped. The chrome was sand blasted off as well. The gear pedal received similar work. The re-worked pedals were returned to me for some satin black spray painting (my 1st attempt by the way) then returned to mechanic for the final fitting. Some matching pieces were added for the foot pads and I have a new custom set of controls completing my look.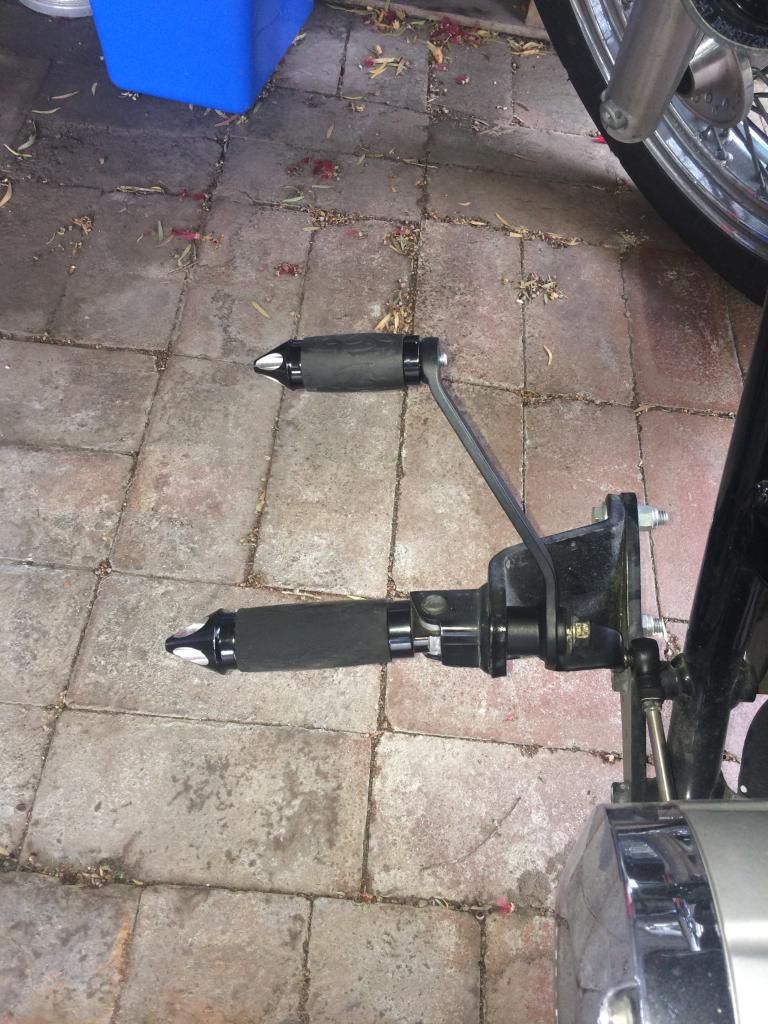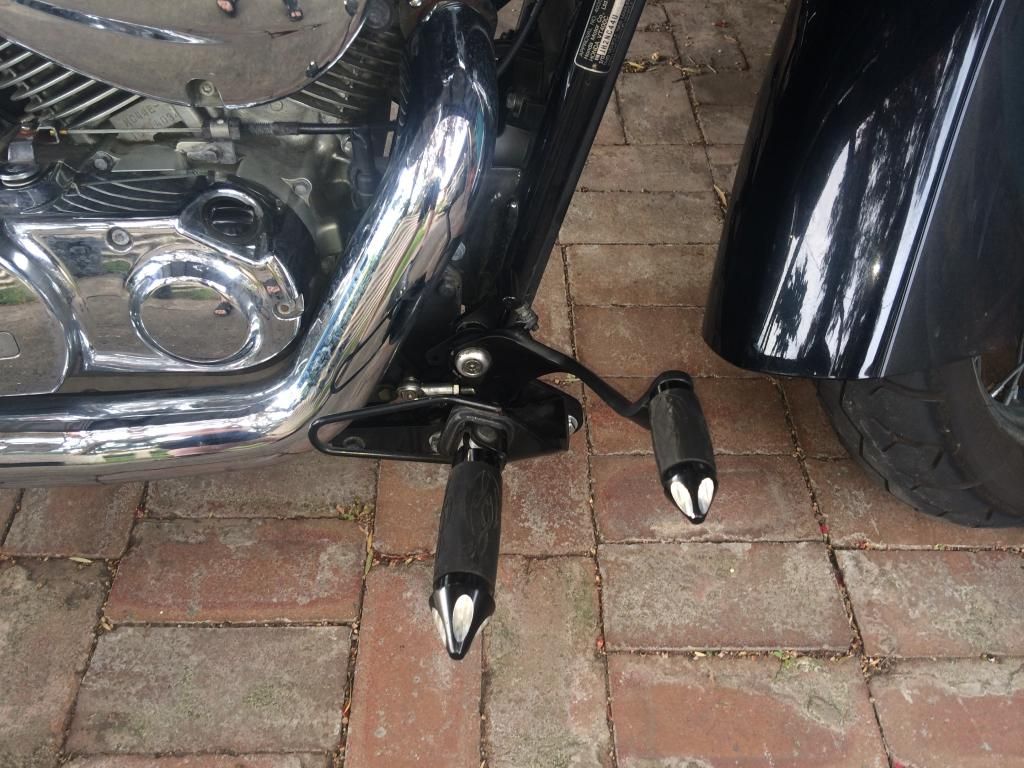 Now all this work has my VT400 looking very nice and very comfy. It was completed yesterday and just had to go out for a ride. This is the beast in all its glory, out with the wife.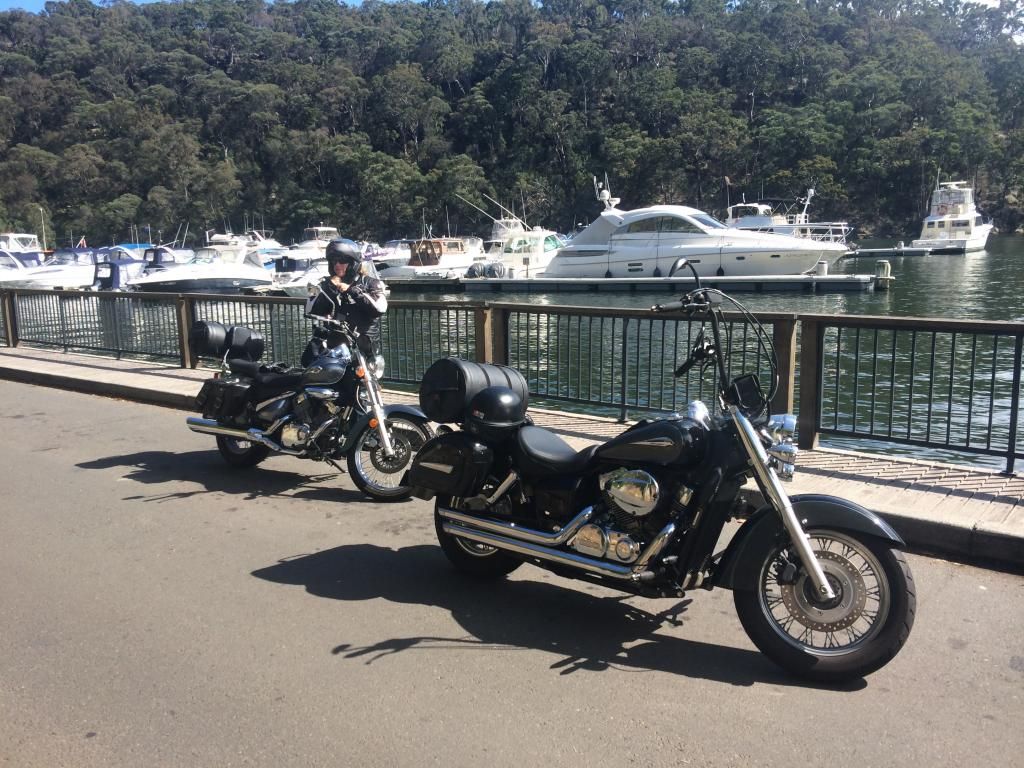 I will be either keeping this bike once I am full licensed for a work commuter, or will maybe transfer all my work over to a 750. Time will tell on this.